If you're a crafty sort of person, you'll understand how easy it is for supplies to take over your crafting space.  And I don't mean having a few extra pens that don't fit in the desk caddy.  I mean REALLY take over.  For myself, I have a few mini cabinets of nuts-and-bolts hardware drawers to sort some of my beads and findings into, as well as a Rubbermaid tower of drawers for larger organizers and pieces.  My dad, being a woodworking hobbyist (I come by my creative side honestly!), made me a worktable with a drawer for all my tools.  Excellent!  Now I'm organized.
Beyond being organized, however, it's important to have a few things that can inspire as well.  Working with gemstones, I love to have images that inspire new ways to combine colours, explore shapes and textures, or spark a theme or feeling. There's nothing better than getting inspiration from the space around you, when you're having one of those days when your creative mind needs a little kick.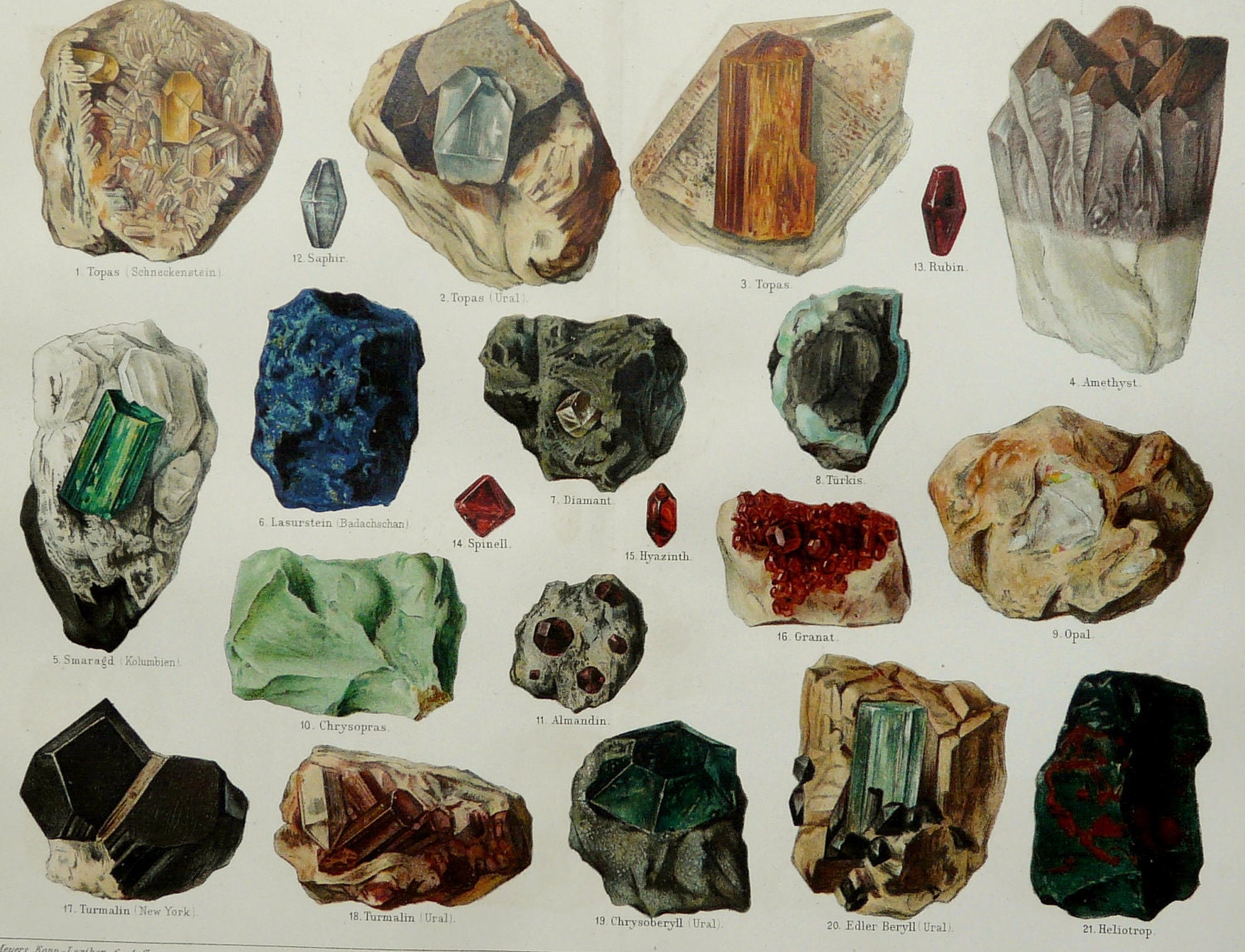 This little gem (*cough*) on Etsy caught my eye as a perfect addition to my jewellery workspace.  Always keep your eyes peeled for decor that inspires your creativity!